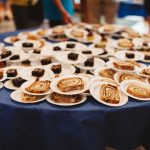 Thank You Donors Of Church Improvement Project! Oct 17, 2021 Benefit Dinner!
October 12, 2021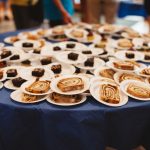 The St. Vitus 130th Anniversary
September 12, 2023
A note of thanks to all the volunteers today, DEC 4 2021, and the past few days, who helped start the initial inside and outside Christmas decorations for St. Vitus Church and related grounds. The Nativity Creche is in the process of being put together and to be on display for all. Thank you to the following people to date:
St. Vitus Catholic War Veterans Post 1655 (outside creche)
Theresa Avsec (head coordinator, creating outside swags) and Tom Avsec.
Ed Sr and Linda Baznik; Veronika Blood; Lauren Calevich; Bob and Mia Graf; Peter Hauptman; Joe, Dawn, AJ and Monica Hocevar; Alex Hurley; Don Kern; Stane and Marge Kuhar; Sheri and RJ Stidham; Louise Strauss; Aaron, Clare, Grace and Roksana Taricska; Rich Taricska; Dale Ursic; Andrew and Brandon Uzl.
Preparation work: Rev. John C. Retar, Joanne Celestina, Stane and Marge Kuhar, Betty Svekric, and John V Srsen.
Working on the Nativity Creche and lighting system:
Mark Zakrajsek, Keith Kropowski, Bob Zakrajsek, Andy Leksan, Anthony Leksan, John Leksan, Pete Leksan, Ben Stankewicz Sr., Max Rudmann, Bernie Ovsenik, and Adam Zakrajsek.
Enjoy the simple beauty afforded to all in and outside St. Vitus Church and grounds in Dec 2021 and Jan 2022.