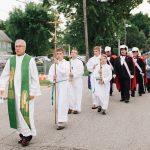 Na Svidenje!
June 25, 2021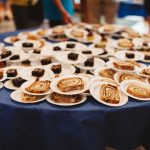 Thank You Donors Of Church Improvement Project! Oct 17, 2021 Benefit Dinner!
October 12, 2021

From Rock n Roll, Slovenian style and American style Polka, Folk, and even some traditional Irish Music, this Virtual Concert has it all and shows how truly versatile the New St. Vitus Parish Hall is for all of us! It can serve as a resource for almost anything!

Join us at 8:30 PM tonight! Enjoy!