LEARN MORE ABOUT ST. VITUS CHURCH & PARISH
St. Vitus Church, Rectory and the Village
The church building of St. Vitus itself is constructed in the Lombard-Roman style with pale yellow Falston brick. It is 141 feet long and 100 feet wide with an attached parish house on its west side. Its two Romanesque bell towers reach 110 feet into the sky. The Holtkamp organ, which is still in service, remains in the rear and largest of the three choir lofts.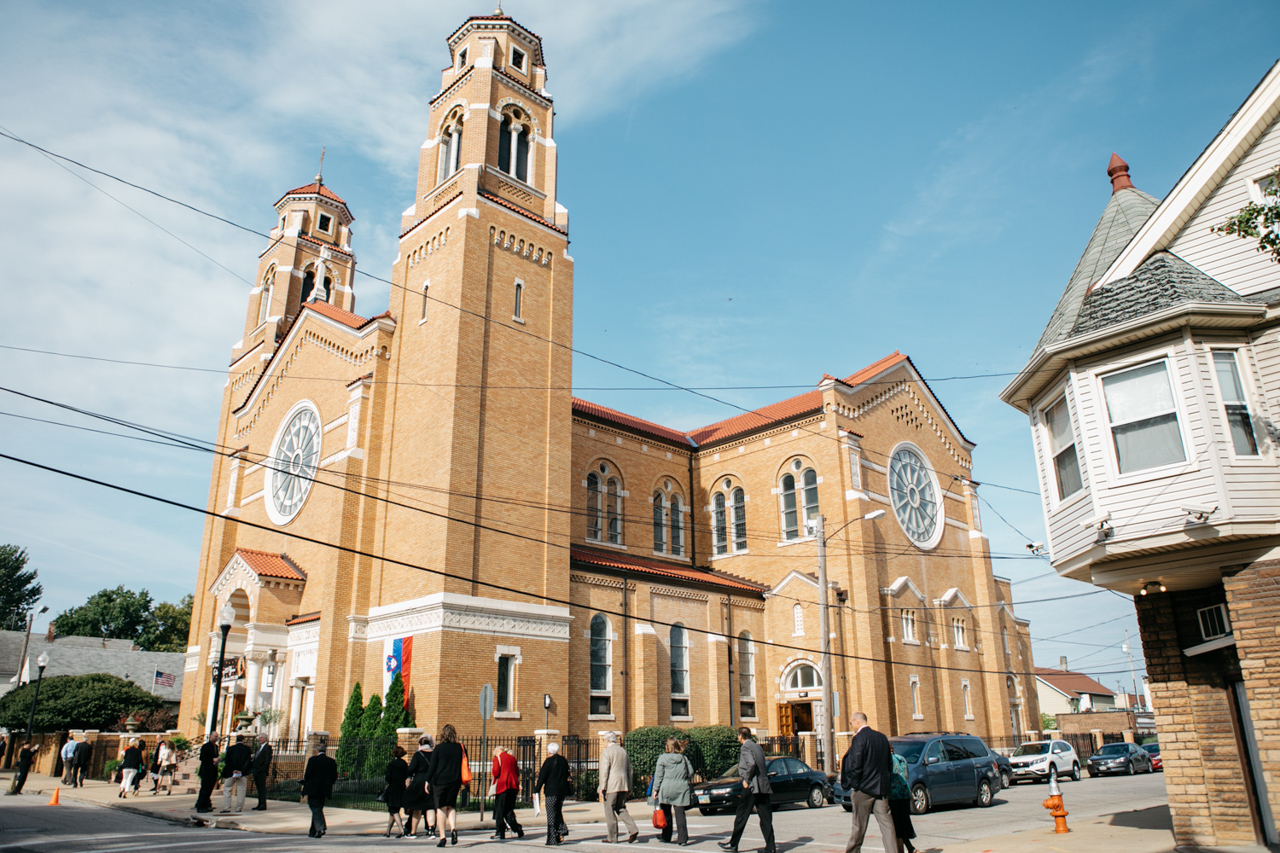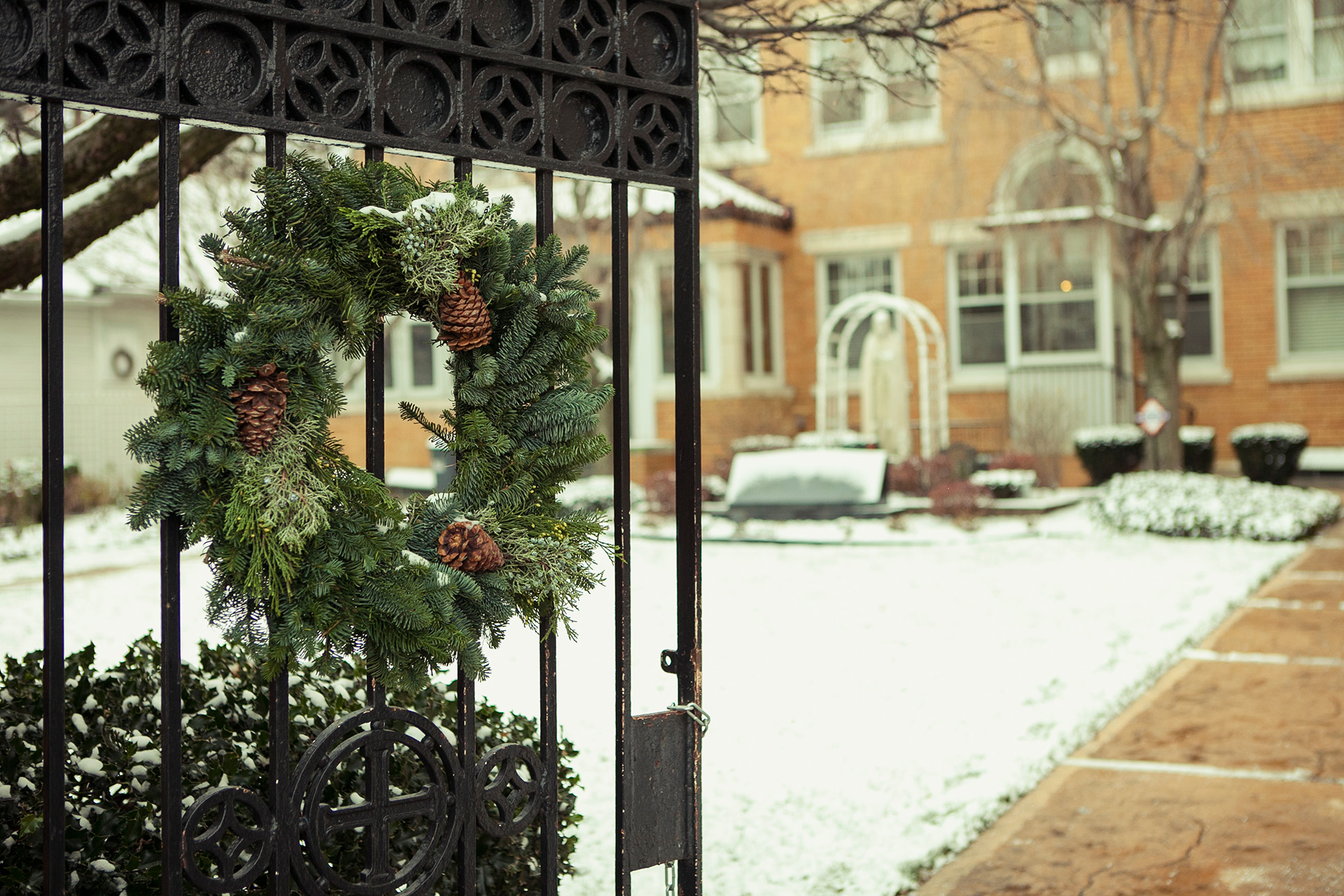 The rectory serves as the parish office. Here, guests and visitors meet with our staff for appointments and our parish staff convenes for monthly meetings.
Attached to the west side of the church, the rectory's hours of operations are Monday to Friday, from 9AM to 4:30 PM. Stop in or call the Parish Secretary for any inquiries.
Built in 2020, the Parish Hall is a state of the art facility that meets the needs of St. Vitus, specifically parish fundraisers, presentations, dinners, watch parties, and donuts on Sundays. It is complete with up to four side classrooms, which can be opened up in order to make room for bigger events in the hall. Most importantly, the enormous sized kitchen meets the needs of any event that occurs here. The priority of the Parish Hall is first and foremost for the needs of the parish. If you would like more information, or if you would like to rent the hall, please contact the Rectory at (216)-361-1444.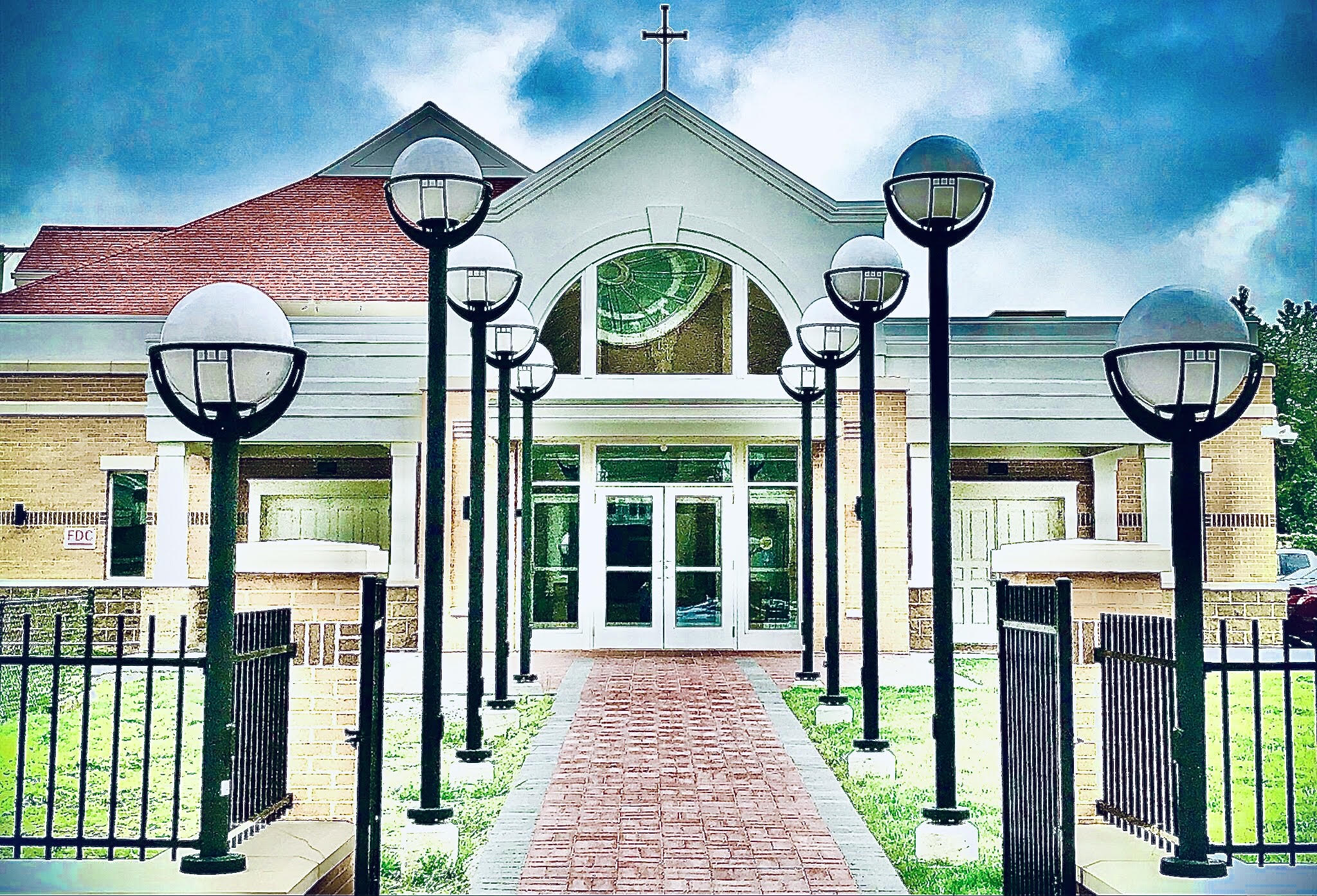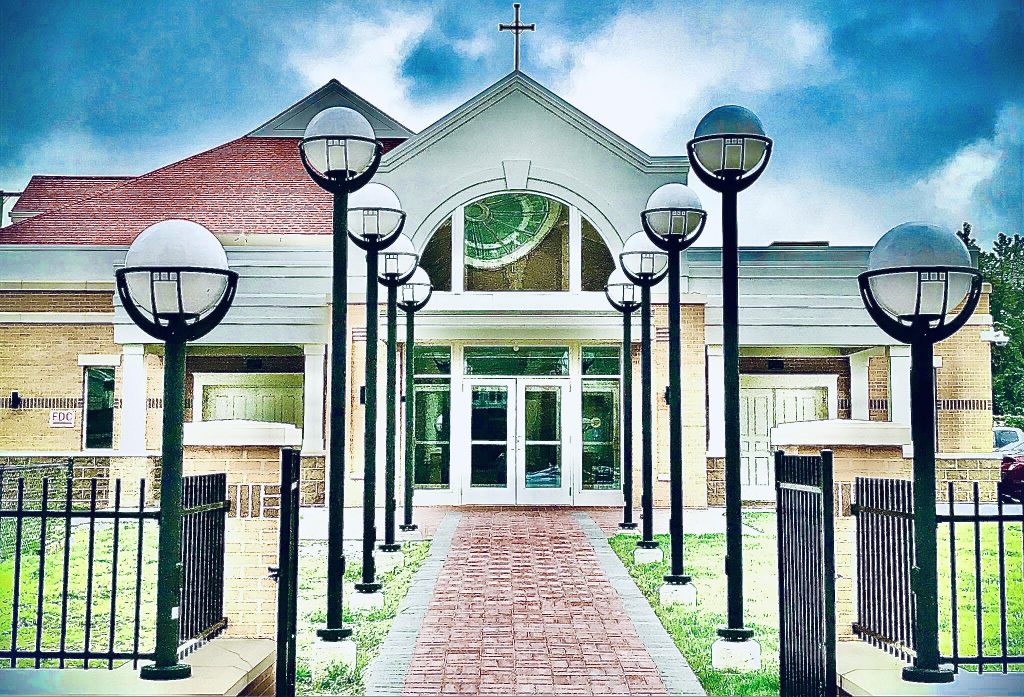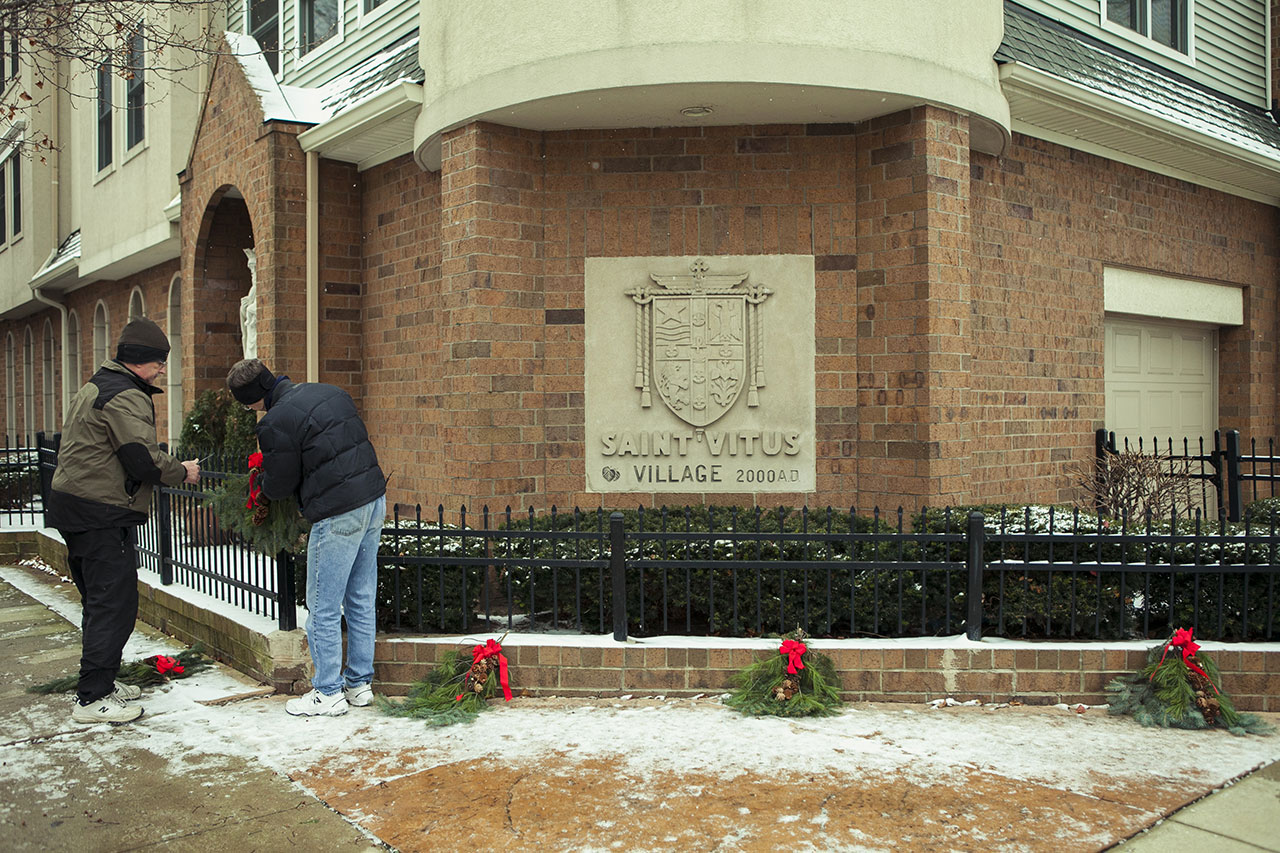 St. Vitus Village is a senior citizens apartment building, custom built and available for persons who are 55 years or older and who can live independently. It features complete apartments, a beautiful landscaped courtyard, and a chapel that is open 24 hours a day.
Located across the street from the church, the village is truly an enjoyable facility with a relaxing environment and satisfied happy residents.
COMPLETE APARTMENTS
Each apartment has a large kitchen, including a refrigerator, stove, microwave, and garbage disposal. The main living area is spacious and can be divided into a dinette and living room, with handicap accessible bathrooms.
FULL SECURITY
The facility has full security, fire protection, and surveillance cameras. Locked gates and entrance doors are accessible only with resident's keys or individual private security codes.
SCHEDULE AN
APPOINTMENT
Whether it's for you, a family member, or a friend, please feel free to call the Village's Manager about touring the facility or to ask questions: 216-361-0300